Wedding Fair |
01 October 11:00
Save the date...for all the inspiration and expert advice that you need for your big day as well as information about how you can book your ceremony and drinks reception...
Workshop: Pumpkin Flower Arranging |
20 October 10:00
Pumpkin flower arrangements are an elegant way to create autumnal decorations, table settings or to give as a gift. You will be provided with a pumpkin oasis and seasonal flowers....
Family Activity Day |
25 October 10:00
Scary skeletons – make a spooky hanging decoration in the shape of a skeleton that both moves and glows in the dark! New Halloween trail also available. £2 per child....
The Steadfast Tin Soldier – Indoor Puppet Theatre |
26 October 14:00
There once was a remarkable tin soldier who fell in love with a beautiful paper dancer and then tumbled out of a window so beginning a perilous journey into the...
Mrs. Farquhar's Afternoon Tea – 2.00pm |
27 October 14:00
Shaw House 27th October 2017, 2.00pm Afternoon tea includes a selection of Fair Trade tea, finger sandwiches with fillings of smoked salmon, grated cheese, Wiltshire gammon, egg mayonnaise and...
Halloween Party Night |
31 October 18:30
Join us for a night of spooky fun! With Halloween trails, apple bobbing and snapping in the grounds. Plus indoor crafts, ghostly story time and trick or treating throughout the...
Workshop: Preserving Family Memorabilia |
06 November 12:00
Discover how to take care of, protect and preserve cherished keepsakes, treasured documents, important family history items, collectibles, artwork and antiques. This workshop will cover several areas from how to...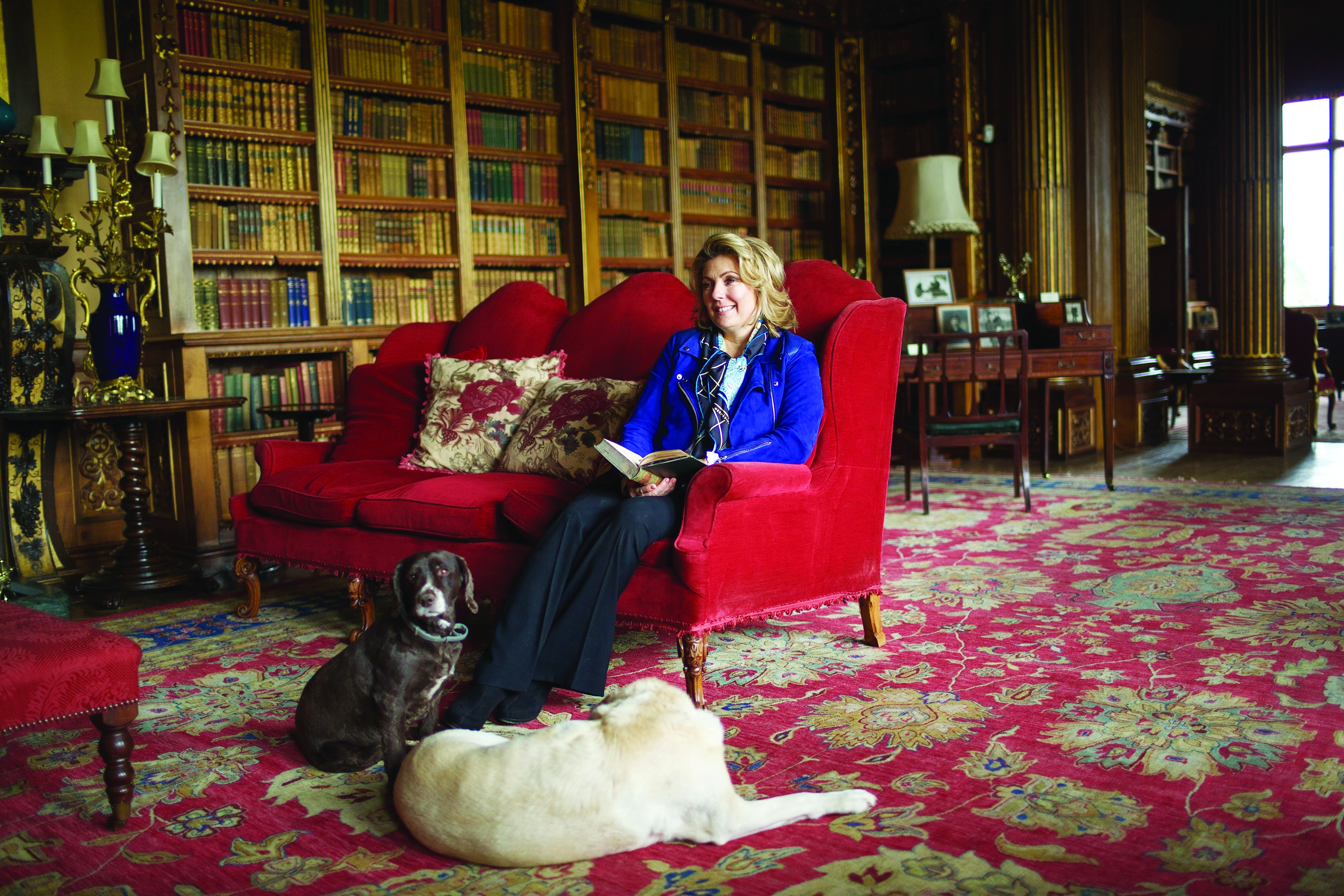 Talk: The Real Downton Abbey |
08 November 19:30
The Friends of the West Berkshire Museum are delighted to present this very special and insightful talk by Lady Carnarvon; Highclere Castle has in recent years achieved world-wide fame as...
It's A Shaw House Thing |
16 November 20:00
Scenes from the history of our most famous local address Many local people will be aware of some of Shaw House's past; its part in the Civil War, its use...
Game of Queens – Charivari Agréable |
26 November 14:00
Award winning early music ensemble Charivari Agréable return to Shaw House with a new matinée performance for 2017. Game of Queens tells the extraordinary story of the 16th century female monarchs,...
Christmas Fair & Children's Parties |
03 December 11:00
Christmas Fair   |  Sunday 3 December  |  11am – 4pm If you are looking for unique and creative Christmas gifts then the Christmas Fair is not to be missed! We...
Workshop: Christmas Wreath Making |
05 December 10:00
Join us at this fun and create workshop and make your own festive door wreath. The wire frame, moss, seasonal foliage and selection of decorations from dried oranges, chillies and limes to...
Old Christmas Return'd! – Piva |
15 December 20:00
Playing seasonal music from the 16th century, the show is designed to help ease you into the Christmas spirit. The Elizabethans would have celebrated the 12 Days of Christmas in...
A Christmas Carol – A Folk Opera – GreenMatthews |
18 December 19:30
The quintessential Victorian Christmas classic! GreenMatthews bring you a brand-new retelling of the most thrilling Yuletide adventure of them all – Charles Dickens' "A Christmas Carol". First published in 1843,...
Workshop: Christmas Table Arrangements |
20 December 10:00
Add an extra special touch to your festive tables and join us to learn how to design and create a stunning table centre. From fresh, seasonal flowers and foliage, to...
Three Rivers Community Choir |
21 December 19:00
Join the Three Rivers Community Choir for a festive evening of carols and readings. Revel in the beautiful sounds of Christmas as the choir treats you to a programme of...
Workshop: Picture & Photograph Mounting |
05 February 12:00
Learn to cut and decorate window mounts for your pictures and photographs. Sue will teach you how to use the correct materials, tools and techniques to make your pictures look...
Family Activity Day |
14 February 10:00
Ceramic heart decorations – using porcelain pens, create your own design on a heart-shaped ceramic hanging decoration. A new house trail will also be available. £2 per child. For 4-11...